No1HacksYou
A community





Offline



Joined: 04 Jan 2013
Posts: 8




My Favorite Item:

region user: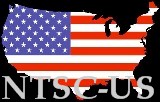 Point(s): 8
Moyenne de points: 1.00
Posted: Fri 4 Jan - 19:29 (2013)

 

   Post subject: 9999VR Refill

---

[9999VR Refill - No1HacksYou - NTSC_US] *Private Code*
02528E12 00000FA0

This code is private for several reasons.

1. FTWs can just add activate/deact to code and take advantage of FTL Hackers
2. Not safe for beinger hackers because of course, beginingers are FTW then turn to FTL as soon as they realize whats right
3. it can be modified to a drainer VR/time hack.

  Code is best for those of you hackers who don't understand how to do VR Hacks
_________________
Im a Coder to MKW.