No1HacksYou
A community





Offline



Joined: 04 Jan 2013
Posts: 8




My Favorite Item:

region user: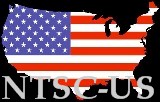 Point(s): 8
Moyenne de points: 1.00
Posted: Fri 4 Jan - 19:42 (2013)

 

   Post subject: Force Item Wifi - Mushrooms

---

Force Item Wifi - Mushrooms - No1HacksYou - [NTSC-U]
2834YYYY 0000XXXX
0465EDD0 3A20001E
E0000000 00000000
2834YYYY 0000XXXX
0465EDD0 8225005C
E0000000 80008000

DO NOT RELEASE TO PUBLIC. I REPEAT: DON'T RELEASE TO PUBLIC.

This code works on Wifi. it effects everyone and even you.  everyone will only get shrooms in WorldWides/Regionals.

I do have a C2 version, but its 5 lines longer than this.

* I take no credit for this code, I only remade it because the old one was lost that Hamster35000vr Made. Give him credit! *
_________________
Im a Coder to MKW.